FISTING
FETISH PAD is ideal for fisters because the unique black product helps create a dark sleazy atmosphere. Fisting requires large quantities of water, silicone and oil based lubricant and each FETISH PAD can absorb more than a litre, but also protects furniture and carpets.
WATERSPORTS
Lovers of water sports, or golden showers, will also love FETISH PAD. The strong, absorbent pad can be used anywhere and then simply thrown away. Sleazy fun with minimal clean up!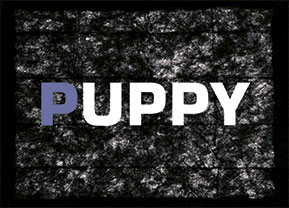 PUPPY PLAY
Now a collared puppy has his own special place to eat and drink from his bowl. FETISH PAD completes the set and is the perfect addition for a pet's corner!
FOOD GAMES
When you're horny, who wants to think about the furniture?! Absorbent, impermeable and disposable - FETISH PAD is the perfect way to get in to the messiest of play.
WAX PLAY
Hot dripping wax can be exciting and pleasurable but cleaning up the dungeon afterwards is not so sexy! Black, protective FETISH PAD is the answer. But be careful, FETISH PAD is not fire resistant!
CAR SEX
You love your car and you love sex in your car but sometimes the car needs protection! FETISH PAD is the sexy and practical way to protect upholstery from the mess sex can generate.